AllBet Gaming is a game developer in Asia and was founded in 2014. While the company's primary focus is the Asian market, its games are also accessible in Europe. This article will review AllBet Gaming by discussing different components of the company.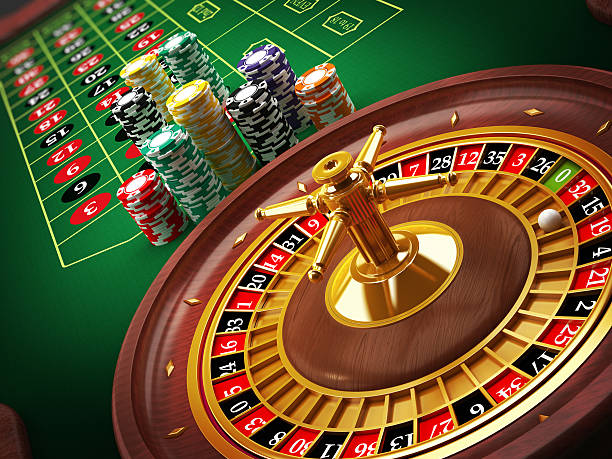 About The Company AllBet Gaming
AllBet Gaming has been officially licensed by PAGCOR (Philippine Amusement and gaming corporation), the Malta gaming association, and the United Kingdom Gambling Commission. The vision of AllBet Gaming has always been to come up with new and fresh ideas, and the company always tries to add unique features to its games, such as the multi-player function.
The dream and mission of AllBet Gaming is to develop or create the ultimate live casino gaming platform that surpasses or exceeds all the competitors in quality and performance. The company is based in the Philippines and offers many online casino games.
Casino Games Offered By AllBet Gaming
Nowadays, Casinos are recognized and known for video slot productions. Due to AllBet Gaming's transparency and fairness, the Baccarat games take a grand position. The Tiger and Dragons, variations of Baccarat, also get an 'A' Grade.
Other games, such as Roulette, are also available, and players can also download the application on Android and IOS devices.
AllBet Baccarat
Live Baccarat is extremely popular in Asia; an exciting online casino game connecting players to real, human dealers. Baccarat will bring you up close to a real casino, and you won't need to visit the casino physically. AllBet Gaming also designs and tailors its live Baccarat according to the requirements of Asian customers.
No-commission and standard live dealer Baccarat modes comprise eight deck cards. Each version of live dealer Baccarat has a visual counter that displays information such as the time the bets were placed. The counter also offers details about the past game rounds, five standard road maps, and a live feed that occupies a substantial portion of the screen.
As a player, you are in control when playing Baccarat on the provider, and you can also customize the gaming environment.
AllBet Live Sic Bo
This is a popular game among Asian gamblers, and it is played when a three-dice disc is shaken in a glass container that is machine-operated. The goal of the players is to guess the outcome, and there are various related betting choices players can choose from. The biggest payout (150:1) is delivered through specific triples.
The layout of the Sic Bo is similar to that of Baccarat, except that Sic Bo features a history panel that gives an overview of Even/Odd outcomes, individual dice numbers, sums, and other details.
AllBet Live Dragon Tiger
While most Asian game developers consider Dragon Tiger a version of the Poker game, instead, the game is very similar to Baccarat. The only difference between Baccarat and Dragon Tiger is that only one card is dealt to each side. Dragon Tiger only offers basic bets and uses six decks of cards. The Tiger and the Dragon pay even money, the tie pays 8:1, and 96.30 % is the highest RTP.
AllBet Live Roulette
This is a European-style single-zero casino game, and the game's video feed shows a dealer that stands next to a wheel. You can also press the zoom button to look closely at the game. The digital betting table is on the right side, and you can use the racetrack option to place different French bets, such as neighbors of zero, third cylinder, and more.
At the bottom of the screen, the game shows a detailed history of the last 50 rounds and gives an overview of Column/Dozen, Even/Odd, Small/Big, and Black/Red outcomes. This information is more than enough for players to make an informed decision. The live Roulette featured at AllBet Gaming offers a betting limit of 1 to 10 Euros and 5 to 500 Euros for money bets.
Casinos Offering Allbet Gaming Games
Stake Casino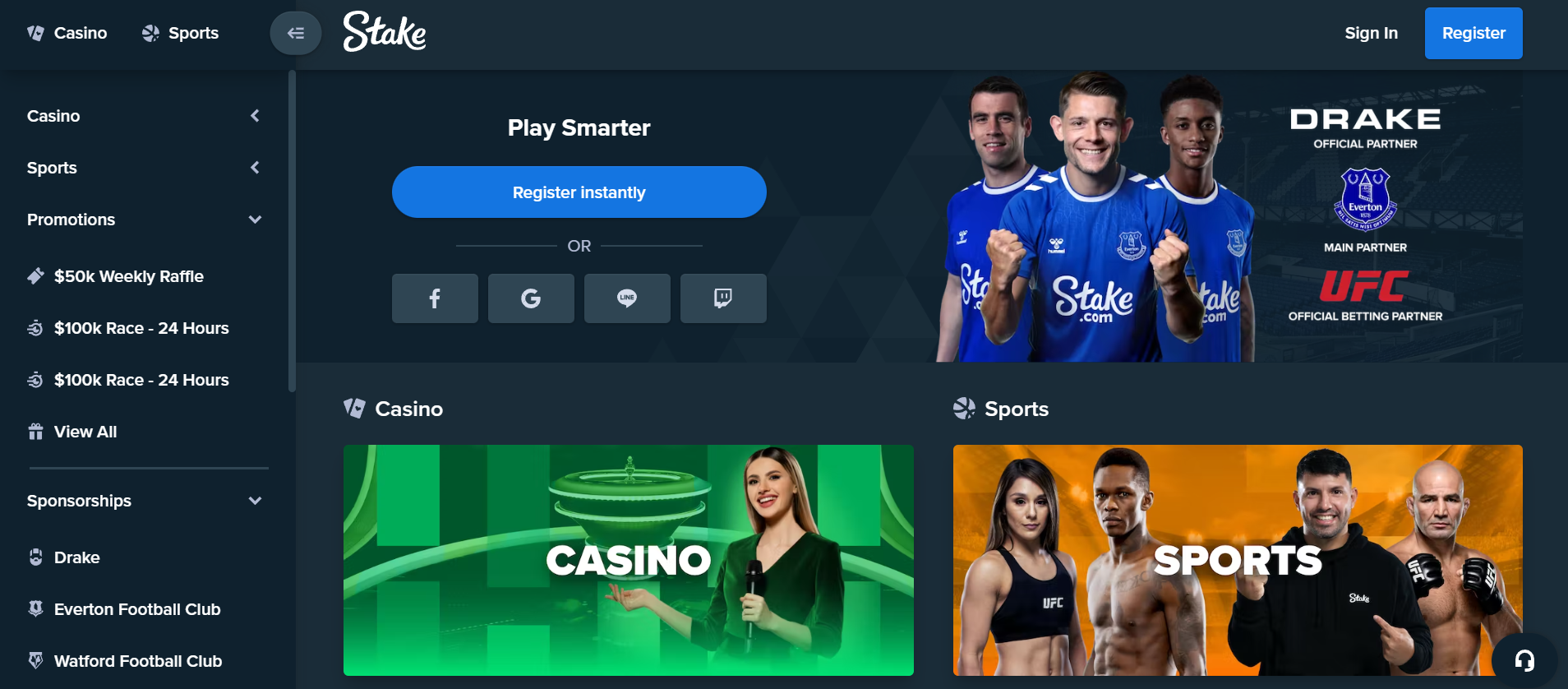 Stake Casino, licensed by the Malta Gaming Authority, provides a thrilling live casino experience with Allbet Gaming. Through high-quality video feeds, players can access a wide range of live casino games, including poker, baccarat, roulette, and more.
With an emphasis on Asian developers, Stake Casino ensures an immersive gaming environment with the Bidme Hall feature. Clients can enjoy seamless gameplay on both desktop and mobile devices, placing bets and wagering on their preferred games. Stake Casino brings the excitement of a real casino to your screen, catering to players from various countries.
Payment Methods In Allbet Gaming
Withdrawals and deposits are possible for all the players at AllBet Gaming. However, the only drawback of this payment method is the limited number of ways to withdraw or deposit an amount.
Deposits
You must first speak to the customer support team to deposit your account or casino games. The team will provide you with instructions and will start processing your transaction.
Once the team has processed the transaction or transactions, they will ask you to provide the transfer receipt and ensure that the funds reach your account immediately. AllBet Gaming deposits the amount through a bank transfer.
Withdrawals
Like deposits, withdrawals are also done through a bank transfer. Through the bank transfer, the withdrawals and payments are made available in the bank account within a period of 4 to 7 days.
Security Provided By AllBet Gaming
AllBet Gaming continues to bring new capabilities and innovation, which is why it has become so popular over the past few years. AllBet Gaming has developed a highly secure, fair, and equitable entertainment platform for all online casino players.
The AllBet Gaming studio systems and live platforms have also received the GLI certification from a reputable testing agency, which goes to show the transparency and trustworthiness of this provider.
Best Streaming & Cutting-Edge Technology
The website of AllBet Gaming is highly advanced and has high-definition visuals and a gaming system. While the site still has a long way to go to enhance the gaming process, players can see every action and detail of the dealer. Players can also observe how the game is conducted from the start till the finish.
This high technology standard ensures players' data and information is safe, which gives them peace of mind.
Live Dealers Feature
In AllBet Gaming, the players can chat with the dealer and other players. This makes the players enjoy and love the game because it establishes a personal connection between the dealer and the players.
Another excellent feature is that you can customize the table and determine various specifications. It also offers bonuses and deals for players, which motivates them to keep playing.
Languages Offered
There is no way of knowing which language or languages a dealer can communicate in. Usually, the dealer will remain silent throughout the game. Talking is only done through a women's pre-recorded voice which warns players of the time to place bets and when they can no longer place them.
All the in-game details and information is offered in English; for now, AllBet Gaming doesn't offer other languages.
AllBet Gaming Overview
AllBet Gaming offers its playing services 24/7, and you can play these games anywhere, anytime. The platform provides an accessible gaming system that lets players begin their game in seconds. The attractive live dealers are the cherry on top of the cake and enhance the gaming experience.
The platform runs on HTML technology, and you can even enjoy the games on your mobile phone.
Drawbacks Of AllBet Gaming
While AllBet Gaming is a popular gaming platform and is among the top online casino gaming sites in Asia, it does have a few drawbacks, and below we have listed them:
Limit Game Range
While AllBet Gaming offers the most popular online casino games, their range, and diversity are limited and cannot be compared to a real casino. The site offers Tiger, Roulette, Baccarat, and other games, but there is room for more games. However, many expenses are required to run the AllBet site efficiently, which is why the company only offers the most popular online games.
Different Casino Setting
The AllBet Gaming site does a phenomenal job of replicating a real casino-like setting, but the appearance is still different from a real setting. This is a major drawback of this provider and forces players to play online casino games on other sites.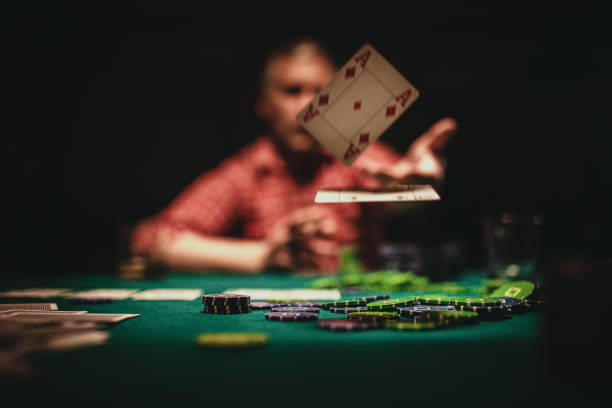 Conclusion: Is AllBet Gaming The Best Developer?
AllBet Gaming is a young game developer, as the site was launched 8 years ago in 2014. However, in such a short time, the platform has become one of the best Asian online casino games. 
AllBet Gaming offers a good variety of games, the best streaming technology, and top-rated customer care support. While the sites have some drawbacks, they are fixable, and in the long run, AllBet Gaming will provide an even better playing experience.